Paw Print w/Hearts & Rhinestone Necklace - Dog & Cat Lovers!
$14.99
4 Hearted Paws! This sweet paw print reminds us of the unconditional love that animals give us, and you can wear it everyday as a reminder. The pave rhinestone adorned silver-tone paw is 1.15"L x .6"W and comes on a delicate 17" silver-tone chain. Great for adults, teens and tweens.
To Honor my Sick Fur Baby - Reggie Dog - who was recently diagnosed with diabetes April 2017 and passed away in Mid July. Dog is God spelled backwards!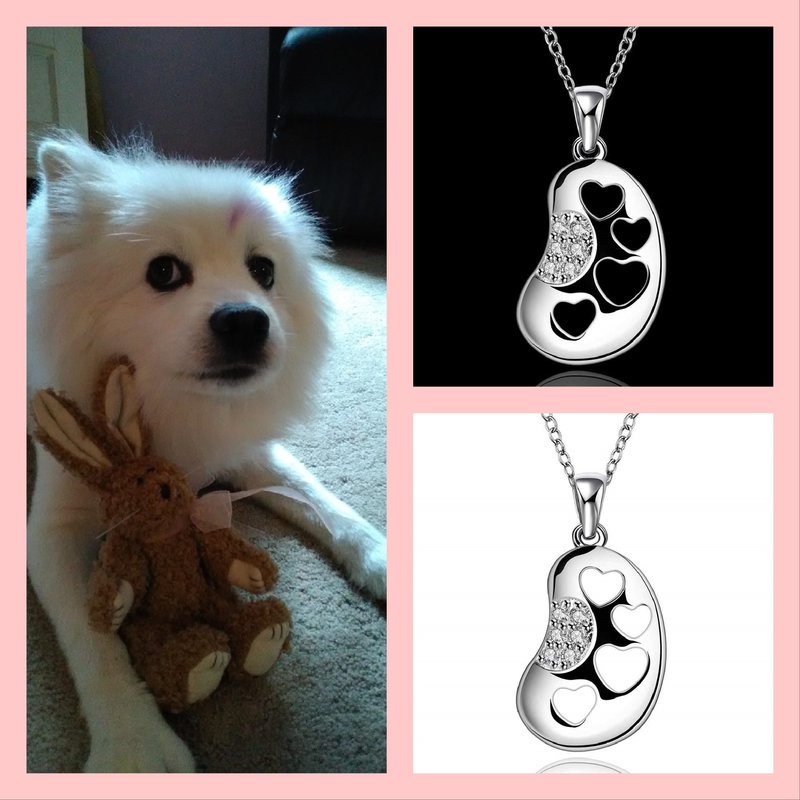 Also - Use the link below to see an ADORABLE DOG slide in the snow -